An Evening of Burlesque
BOOK TICKETS
Date

8th March 2025

Location

Cost

£32.00 plus booking fee

Time

7:30 pm - 10:00 pm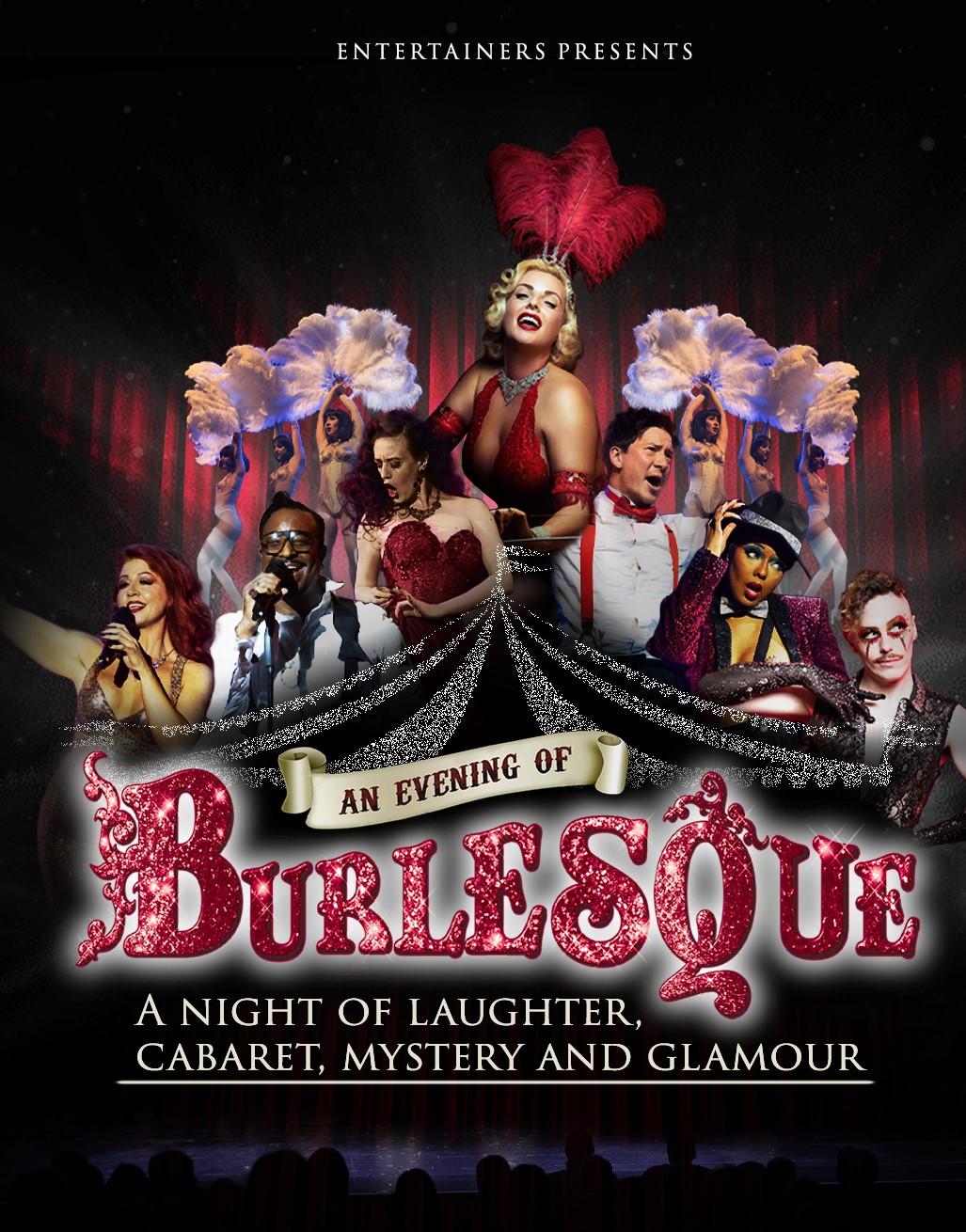 DIRECT FROM LONDON'S WEST END
A night of laughter, cabaret, mystery, and glamour!
Roll up, roll up. . . a scintillating night out of sparkling entertainment – the UK's longest running burlesque show – is back touring the nation. And, it's bigger than ever.
Join us for the good old-fashioned night out as we bring you the ultimate variety show, blending stylish cabaret, comedy, music, circus and burlesque to light up all your senses.
With world-class entertainers and stars of the stage and screen – prepare for an extravaganza of glitz and glamour! Expect fun, feathers and fabulous costumes as we pick from the finest selection of specialty artistes, cabaret and circus stars, comedians and champagne showgirls! It's the perfect night for everyone.
An Evening of Burlesque is filled with artistic spectacle that has enraptured audiences for centuries. This sensational variety show brings together a bounty of beautiful stars for an unrivalled variety show for the 21st Century! Expect the unexpected with plenty of glitter and glamour! It's cocktails and cabaret o'clock!
An Evening of Burlesque – we are waiting for you! Tickets on sale now!
Content is subject to change. Over-18s.

⭐️⭐️⭐️⭐️⭐️
"A must-see for any fans of a classic cabaret, an amazing troupe of performers, this wonderful show is full of glitz, glam and wonder"
Curtain Call Reviews
⭐️⭐️⭐️⭐️⭐️
"The UK's longest running burlesque show made its West End debut and proved that it is the ultimate variety show"
FabUK Magazine
⭐️⭐️⭐️⭐️⭐️
"What a treat! Billed as 'a night of laughter, cabaret, mystery and glamour', it does entirely what it says on the tin"
Fairy Powered Productions
"The whole evening was fun, warm, sexy, sassy. . . "
Grapevine Magazine
Interested in this event?
Tickets can be purchased online or over the phone through Quay Tickets.
BOOK TICKETS