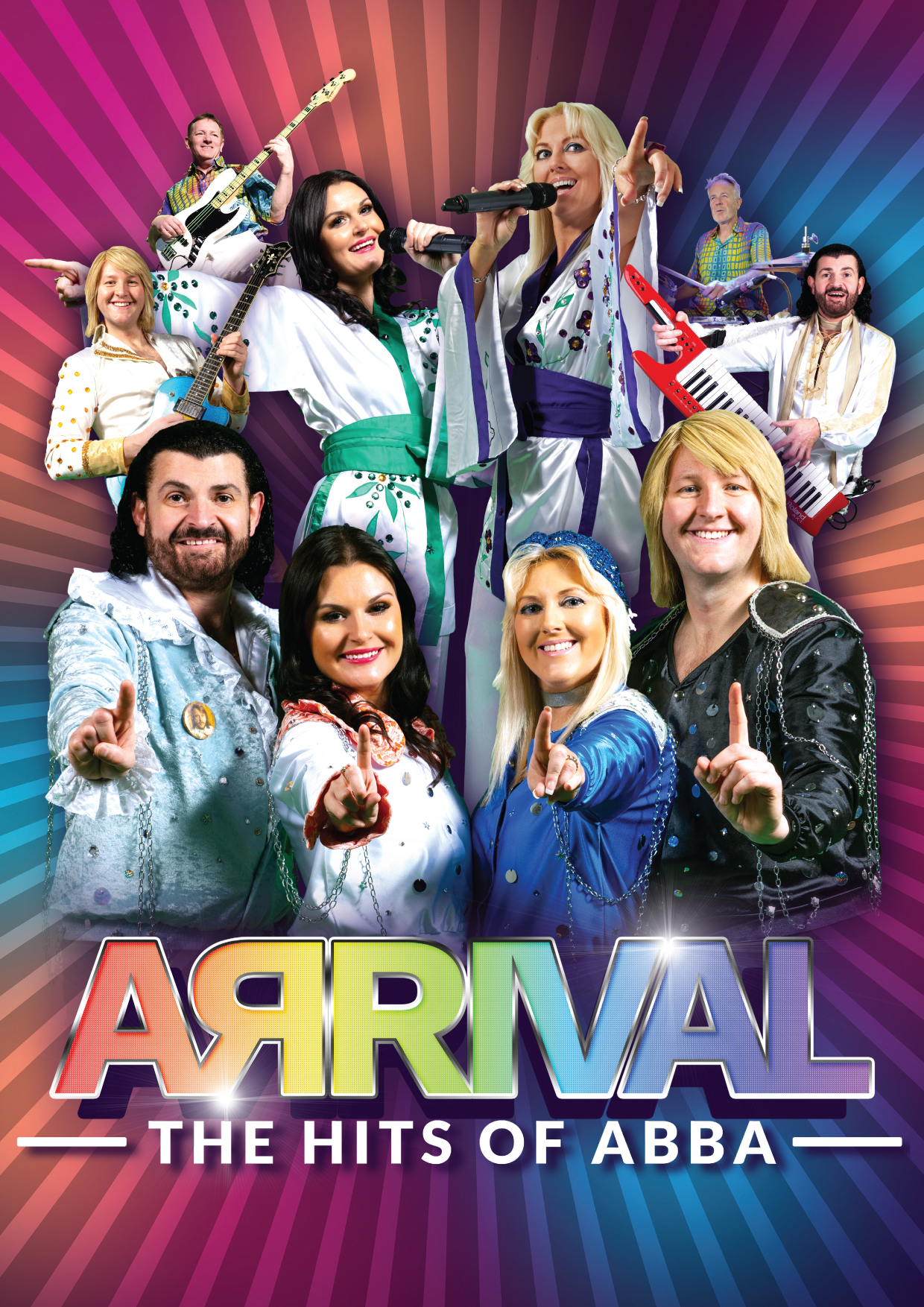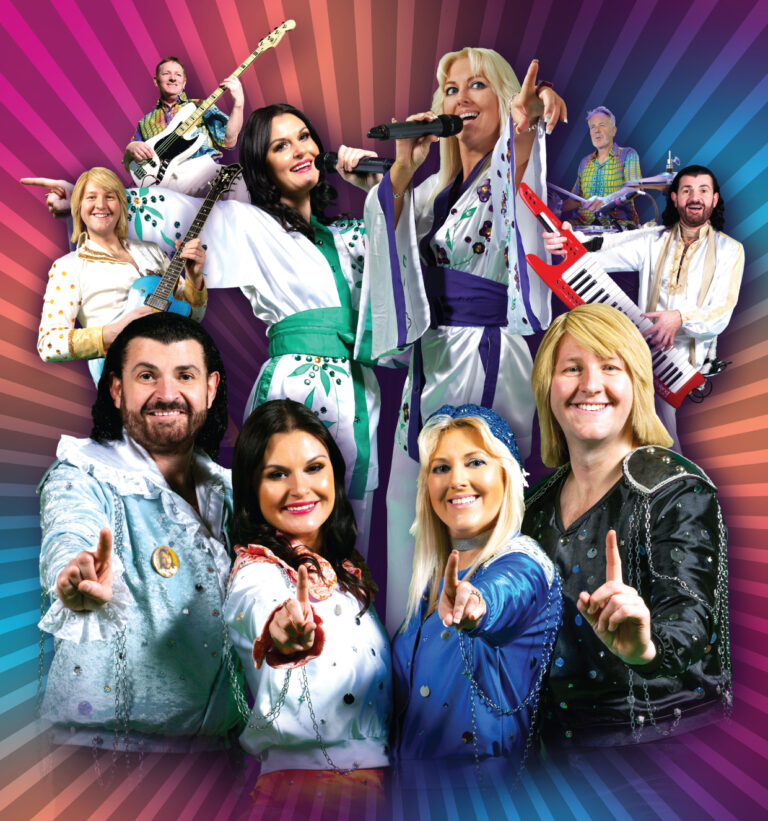 Arrival – The Hits of Abba
BOOK TICKETS
Date

7th April 2024

Location

Cost

£25.50 plus booking fee

Time

7:30 pm - 10:00 pm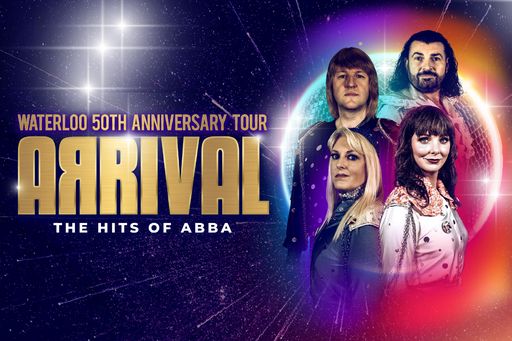 Calling all 'Dancing Queens' and 'Super Troopers' – it has been 50 years since ABBA's Iconic 1974 Eurovision win with their legendary performance of Waterloo… and what better way to celebrate than with Arrival – The Hits of ABBA!
Get ready to embark on a musical journey back to the 70s where disco reigned supreme and ABBA ruled the charts with their infectious melodies and high-energy performances.
Arrival – The Hits of ABBA is an outstanding celebration of the greatest pop group in history, bringing you the magic of their timeless hits, first-class vocals and musicianship, authentic replica costumes and fantastic interactive video footage throughout.
Every song will have you singing and dancing in the aisles including 'Waterloo', 'Mamma Mia', 'Gimme! Gimme! Gimme!', 'Voulez-Vous', 'SOS, 'Fernando' and many more.
Whether you're a die-hard fan or discovering their music for the first time, this stunning show promises an unforgettable experience for all!
Reviews:
"Simply the best ABBA show" – The Stage
"The best ABBA show since ABBA" – Hong Kong Stadium
"The Ultimate ABBA show" – Phoenix Symphony Hall, Arizona
"Awesome, Awesome, Awesome" – The Times of India
"The finest tribute act in the UK" – Vice Magazine
*Please ensure to add show trailer & production images to your website listing*
Social Links:
Website:            www.abba-arrival.co.uk
Facebook:         @arrivaluk
Twitter:              @ArrivalUK
Insta:                  @arrival_uk
Trailer:               https://youtu.be/zIexp0Kw3rA
Interested in this event?
Tickets can be purchased online or over the phone through Quay Tickets.
BOOK TICKETS